 Suffolk Protective Order Lawyers
How Protective Orders Work in Virginia
Protective orders are court orders issued to protect an individual from abusive behavior, such as acts of violence, threats, or other criminal behavior that may result in injury to the individual or their property. Understanding how protective orders work in Virginia can help you protect yourself from a wrongfully issued protective order.
If you believe a protective order has been wrongfully issued against you, an established criminal defense attorney from Bush & Taylor, P.C. can help you achieve your legal objective. Our empathetic, skilled lawyers have provided reliable family law services to the Suffolk area for over 30 years.
How Do Protective Orders Work in Virginia?
There are three types of protective orders issued in the state of Virginia:
Emergency Protective Orders (EPOs). An EPO is administered by a magistrate or Law Enforcement Professional (LEP) shortly after an individual requests a protective order. EPOs are valid for 72 hours after being issued. To issue an EPO, a magistrate or LEP must believe that an individual is in immediate danger of incurring further violence.
Temporary or Preliminary Protective Orders (PPOs). If someone receives an EPO, they typically move to file for a PPO. To receive a PPO, an individual must make a sworn statement to a court and fill out several court-issued forms. Courts will hear PPOs Ex Parte, which means the accused party does not need to be present for a PPO to be issued. PPOs typically last for 15 days. If someone issues a PPO against you, you'll be served with papers notifying you that a protective order has been filed against you, and the process will move on.
Protective Orders (POs). Once a PPO is issued, the court then moves to determine whether a full protective order should be issued. As part of this process, the court hears from both parties involved in the protective order. If the court believes there is sufficient evidence to uphold a protective order, they will issue one. POs are good for up to two years, after which they must be reinstated.
If you believe you have wrongfully received a protective order, a defense lawyer from our team can represent you in court and present your case to court officials.
What Are the Consequences of a PO?
There are several significant consequences for individuals who receive a PO:
Security clearance is withdrawn. For individuals in the military or people who require security clearance to do their jobs, POs can be devastating.
The right to bear arms is removed. Individuals who receive a PO can no longer own or buy firearms.
Child custody or visitation rights are revoked. Individuals going through a divorce who receive a PO have their child custody and visitation rights revoked. They can't talk to or care for their children, even through a third party. This means a parent who receives a PO can't ask a friend or family member to check up on or spend time with their child.
Contact with the individual who issued the PO is prohibited. People who receive a PO can no longer contact the issuer, or engage in behavior like visiting their home or workplace.
Courts may mandate treatment. Individuals who receive a PO may be required by the court to engage in treatment such as anger management therapy, especially in cases where children are involved.
Receiving a wrongfully issued PO can be devastating, both emotionally and professionally. To contest a wrongfully issued PO, seek the help of an experienced attorney.
Receive Legal Assistance from an Experienced Defense Attorney
The attorneys at Bush & Taylor have tried hundreds of these types of matters and have a firm grasp on the nuances present in protective order cases. Competent aggressive representation is most often the difference in whether or not a protective order is granted. This is because in the vast majority of these matters it is one witness' word against another. A lawyer's ability to show the court that someone is not being truthful is often all that stands between a person and the issuance of a protective order and the sweeping consequences that come with its entry.
Contact us online or via phone at (757) 926-0078 to request your complimentary consultation today!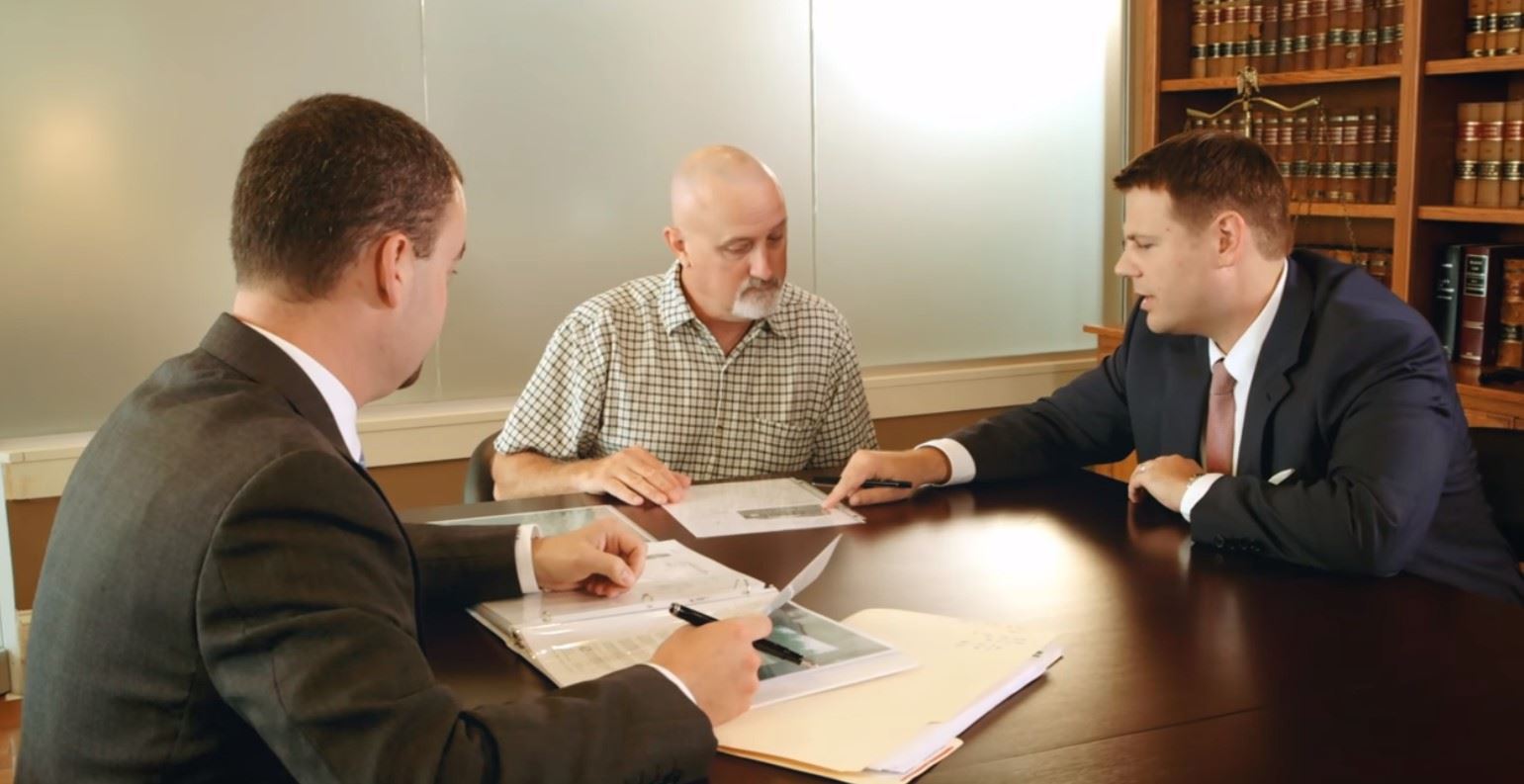 About Bush & Taylor, P.C.
The Highest Quality Service for Our Clients