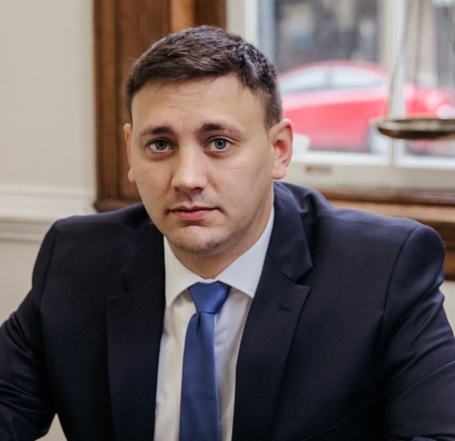 Sean Domer Attorney
Bio
Sean Domer grew up in Indiana, Pennsylvania before moving to Virginia in 2008 to pursue his education. He attended Radford University, where he graduated summa cum laude. Sean was a decorated member of the Radford Men's Track and Field program; setting the school record in javelin and earning two Academic All-American awards during his collegiate career. After college, Sean attended the Washington and Lee University School of Law where he graduated in 2015 with his J.D. He is now admitted to practice before the Virginia Supreme Court.
Prior to coming to Bush & Taylor, Sean spent over five years working as an Assistant Public Defender for the City of Suffolk. He gained invaluable experience in the practice of criminal law during that time and is well equipped to assist you with handling any traffic ticket, misdemeanor, or felony charges you may encounter. Sean also practices in the areas of domestic relations law and real estate.
Sean is a proud and devoted husband and father who cares deeply about the local community and particularly youth athletics. On most weekends he can be found umpiring at one of the many youth baseball facilities in the Tidewater area.