Child Support Lawyers in Suffolk
Divorce Attorneys Serving Clients across Virginia Beach & Cape Charles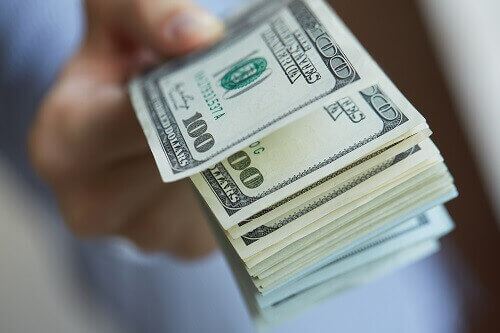 Every child has the right to receive financial support from each of his or her parents. During a divorce, it is crucial to make sure a child's needs are met. Sometimes, parents have a difficult time receiving child support payments from their former spouse or, conversely, struggle to make those payments. Others experience a significant change in circumstances which demand a child support order to be reconfigured to meet the new conditions.
Whatever child support struggle you are facing, Bush & Taylor, P.C. can help. With over 30 years of combined experience, our Suffolk child support attorneys have the skills and resources to guide you through your family law matter. When you require professional legal services, let our responsive and caring legal team come to your aid.
To schedule your free consultation with our respected firm, dial (757) 926-0078 today.
Child Support in Virginia
Virginia law requires both parents, whether married or not, to provide financial support for their children. In the event of a divorce, only the custodial parent may request child support. The custodial parent is the one whom the child stays with the majority of the time. Although the non-custodial parent will be making the payments, the custodial parent is required to contribute a fair share.
In Virginia, child support is based on a variety of factors, including:
The needs of the child
The number of children
The incomes of both parents
The needs of the parents
A court or state agency will determine the exact amount of child support according to the guidelines outlined in the Code of Virginia. The way the child support is split between parents depends on the custody arrangement.
The various custody situations and their corresponding child support calculations include:
Sole custody arrangement — when a child lives with one parent all the time, the child support is shared based on the proportion of what each parent contributes to the combined income.
Split custody arrangement — when multiple children are divided between the parents, each parent's proportionate share is factored, and the parent with the higher income pays the difference in the amounts.
Shared custody arrangement — when a parent has custody or visitation of a child for more than 90 days of the year, the amount of support is based on the percentage of time the child spends with each parent.
Let Our Firm Protect Your Rights
At Bush & Taylor, P.C., our family lawyers in Suffolk provide exceptional representation for parents who are seeking or being required to pay child support in Virginia. We can be the voice you need in your fight for fair child support.
Protect your and your child's best interest by getting a team of qualified lawyers on your side. Reach out to us at (757) 926-0078 today.
About Bush & Taylor, P.C.
Bush & Taylor, P.C. Firm Video